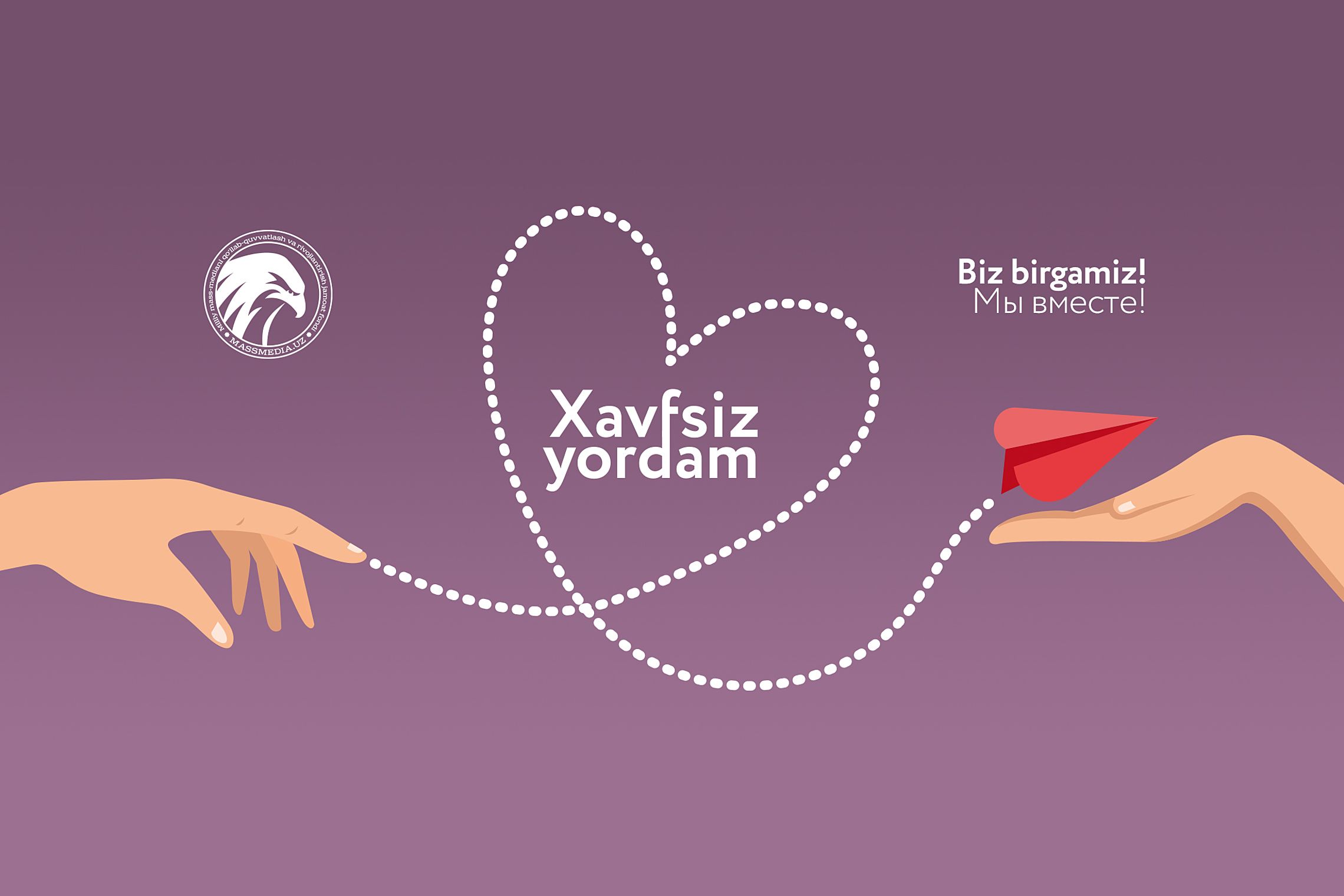 "Safe Help" – a charity project
The lockdown days in Uzbekistan have become a serious test both for the economy and for the population. Particularly affected were the people who did not have financial savings and were on the verge of poverty, even with a well-functioning economy.
For many, this emergency has become a test of humanity. In Tashkent, from the very first days, a powerful volunteer movement was launched to support vulnerable segments of the population: people with disabilities, senior citizens and large families, as well as those who lost their daily income.
Hundreds of people, on their own initiative, shared their stocks of products, helped each other, despite the fact that they themselves are or may be in an unstable financial situation. Entrepreneurs immediately responded by organizing assistance for thousands of families.
Our people have a very prominent feature – kindness
Sponsorship Aid Coordination Center has been created, based in Expocenter. The center employs 150 volunteers from the Youth Union, as well as medical students. Charity flows from all over the city to the center. Then, food and non-food items received and acquired through charitable funds are distributed and transported to relevant addresses. From April 2 to 13, more than 27,000 food packages were delivered.
The Public Foundation for Support and Development of National Mass Media came up with and introduced a fundamentally new form of assistance, which allowed us to reduce contacts with those who are being helped during the pandemic, since it is important to observe quarantine and social distance.
"During these challenging days, tens of thousands of people help and support each other, sharing a piece of soul with those who are in a difficult situation. In addition, most importantly, people do not just help, but share. Sharing means giving part of your well-being for the sake of helping someone who needs it. Kindness and generosity are the stunning hallmarks of our people. Moreover, we are very grateful to everyone who is now helping those who are suffering. A pandemic dictates its own rules that do not allow us to meet, to visit each other, to touch our relatives. We started to think what needs to be done so that the help is contactless, remote and at the same time effective. What to do for emergency care? This is how the "Xavfsiz Yordam" (Safe Help) project came in sight."
Saida Mirziyoyeva
It was decided to choose a specific segment for charitable assistance – these are women who, due to lockdown, found themselves in a difficult financial situation. Those who do not have the opportunity to issue a plastic card do not have a phone or the Internet. The task was set to provide these women with personal plastic cards and transfer one million soums to them. This amount is equivalent to the cost of approximately seven charitable packages. Cash assistance allows you to buy exactly what the family needs the most. We decided to make plastic cards ordinary, without restrictions, operating throughout the Republic, and it can be used until the expiration date, and even further with renewal.
Based on the formed base of socially and financially vulnerable women, a mailing list was prepared. The Commission on Gender Equality of the Republic of Uzbekistan, the Crimes Prevention Office of Tashkent City Police Department, the Center for the Coordination of Sponsorship Assistance provided great assistance in its preparation. After all, they know better than the rest who needs emergency support.
A total of 1000 people were selected: 350 women from Tashkent and 50 in each region. The list includes women from 25 to 55 years old who do not have any source of income, but who have children, as well as those who have recently been released from prison. This is a special group, they did not have a job, because officially they could not or did not have time to get a job.
According to Lieutenant Colonel Nafisa Rakhimkulovna Dusmukhamedova, who participated directly in this project, this was a good reason for the Crimes Prevention Office to establish contact with her wards.
Since it was not possible to collect copies of passports from all recipients, the Crimes Prevention Office provided the bank with Form No. 1 for the initial processing of cards, which is the basis for issuing a passport and contains all the necessary information. The Office and Kapitalbank entered into an agreement on confidentiality of data without violating internal protocols.
Within the framework of the charity project "Safe Help", UzCard JCC provided blanks of plastic cards. The decoration of the cards was done by the designers of the Foundation, followed by personalization.
Funds were immediately transferred to each card, and the bank's specialists, together with preventive inspectors, immediately distributed them to addresses in Tashkent. The bank signed all the agreements and received passport scans after the fact. Assistance in the quick transfer of cards to women in need in the regions was provided by the Ministry of Internal Affairs.
"In a difficult period, any help is invaluable. But it is precisely this form of charity that is universal, effective, and most secure for all. We hope that other organizations will follow our example and create their own list for targeted assistance. We, in turn, are ready to share the developed strategy."
Komil Allamjonov
The next charity tranche on cards provided by Kapitalbank is planned in 20 days. Prevention inspectors will timely notify their wards of the received funds.
One organization, even the Sponsorship Aid Coordination Center, cannot save everyone. Therefore, it is necessary to expand the circle of those who are ready to provide charity, and methods for providing targeted assistance to those in need. Yes, a thousand women is a little, but thanks to indifference, a whole thousand will believe in goodness and will not give up. The Public Foundation for Support and Development of National Mass Media calls on other organizations to take this path. In this case, assistance can be provided by pressing just a few buttons. And in the current environment, efficiency and security are becoming key issues.
Press Service of the Public Foundation for Support and Development of National Mass Media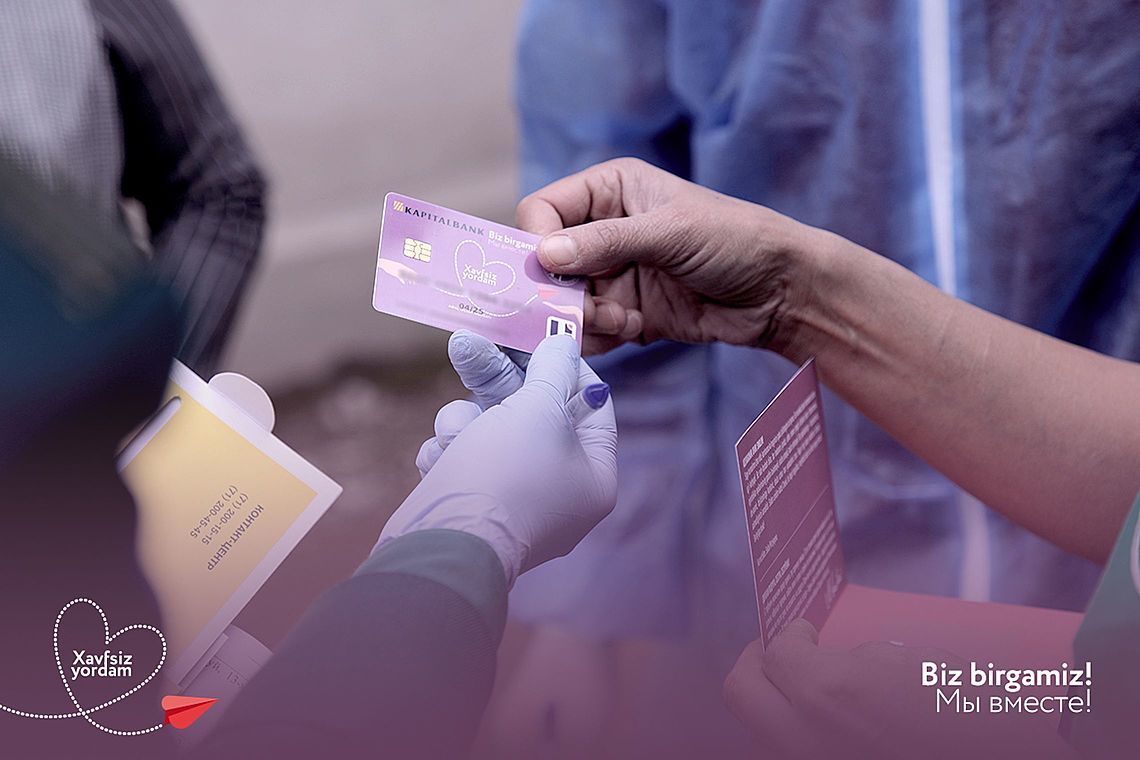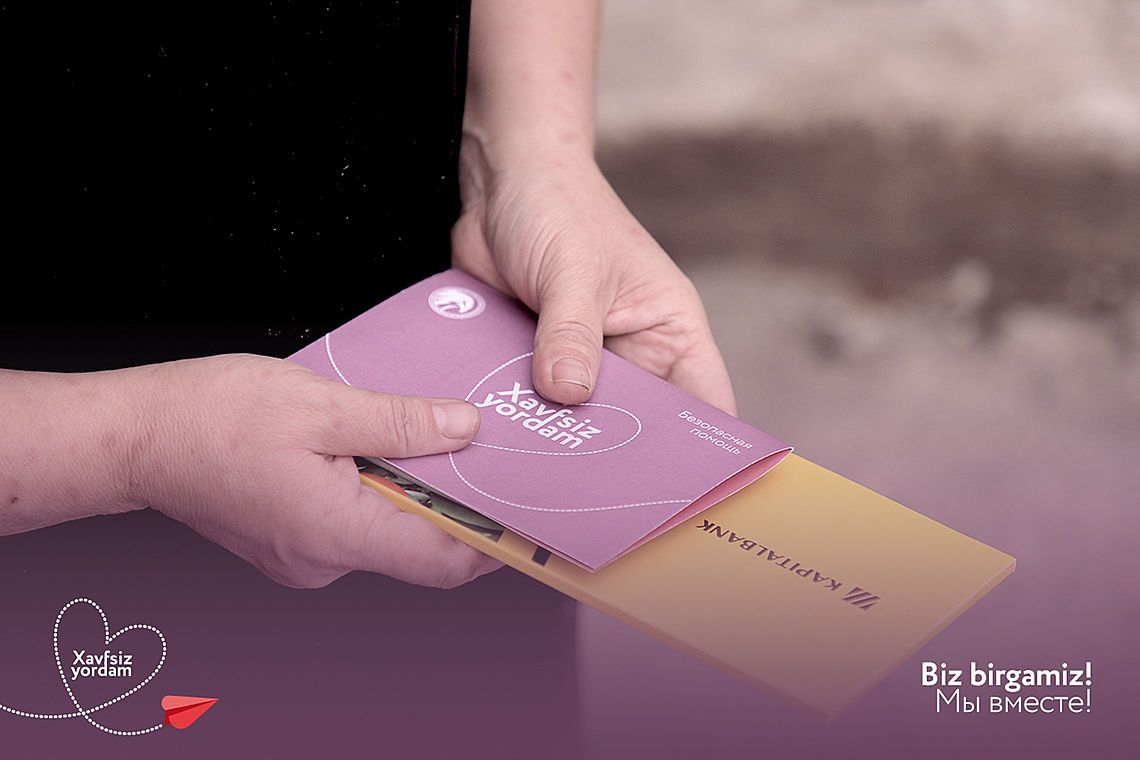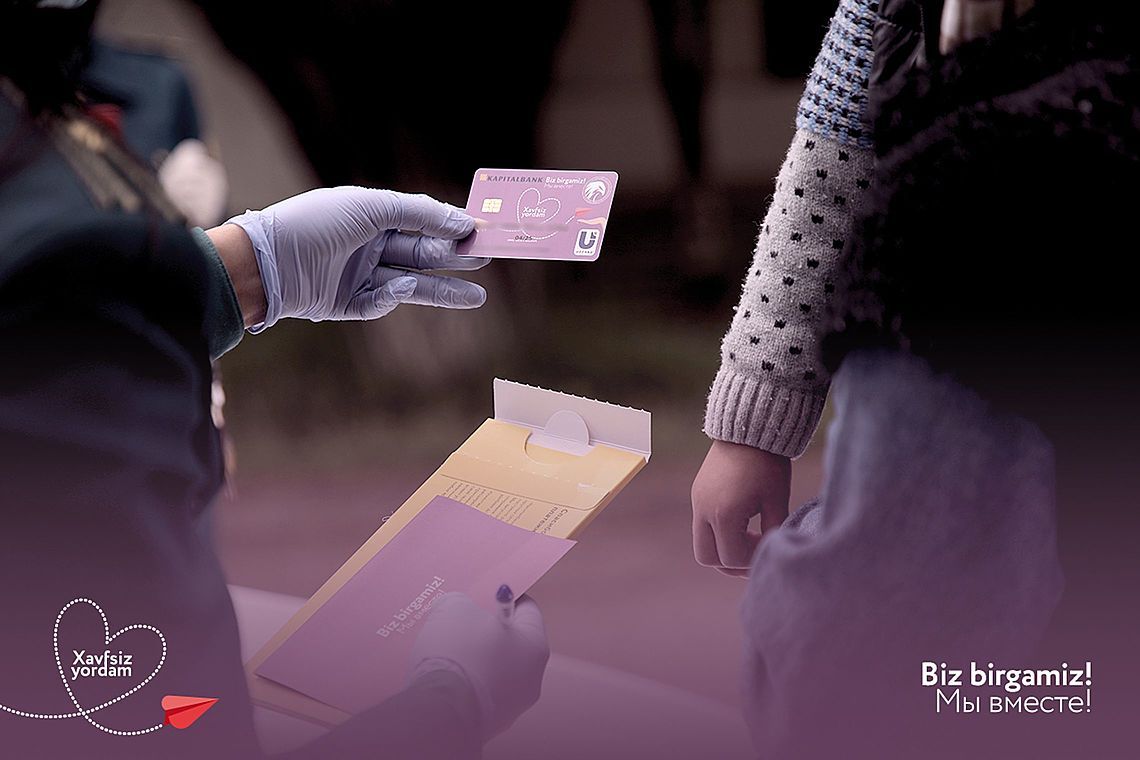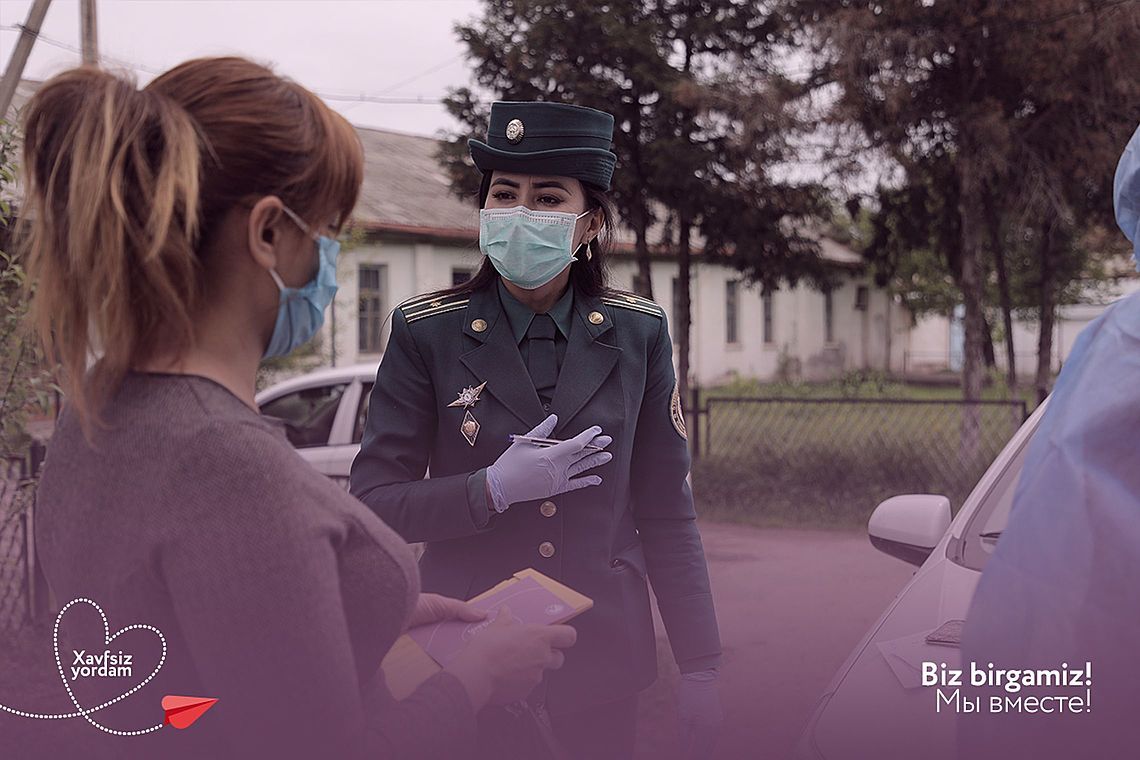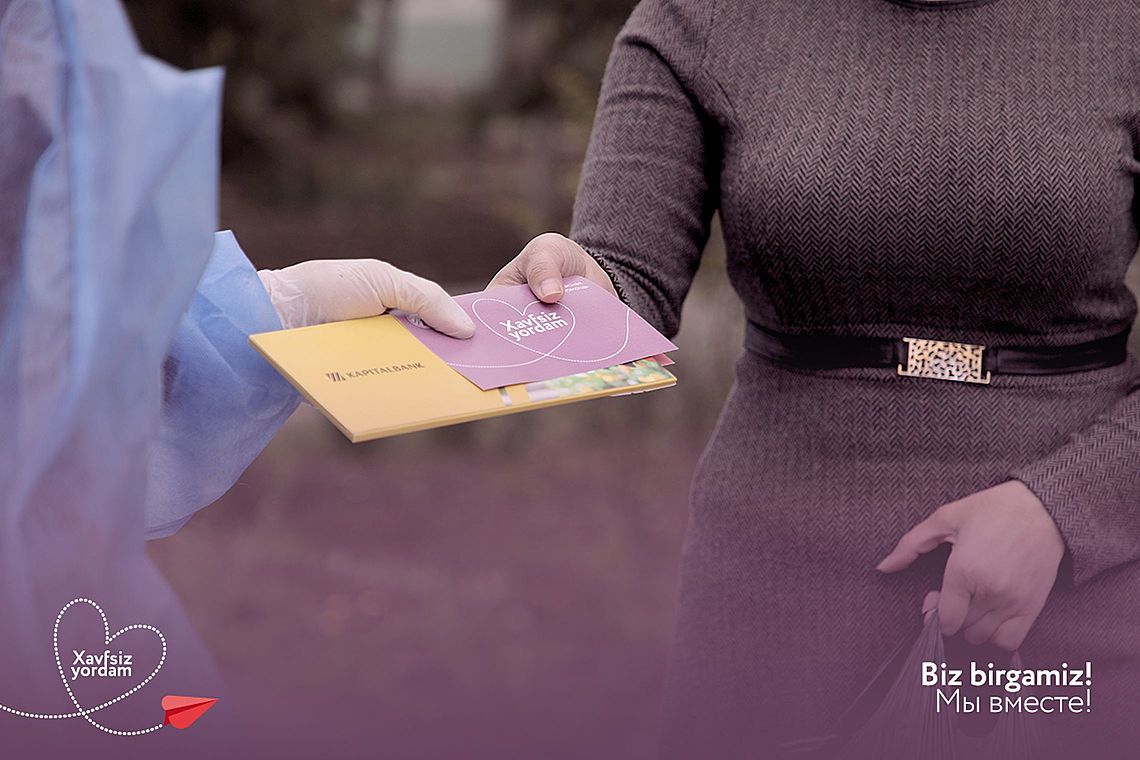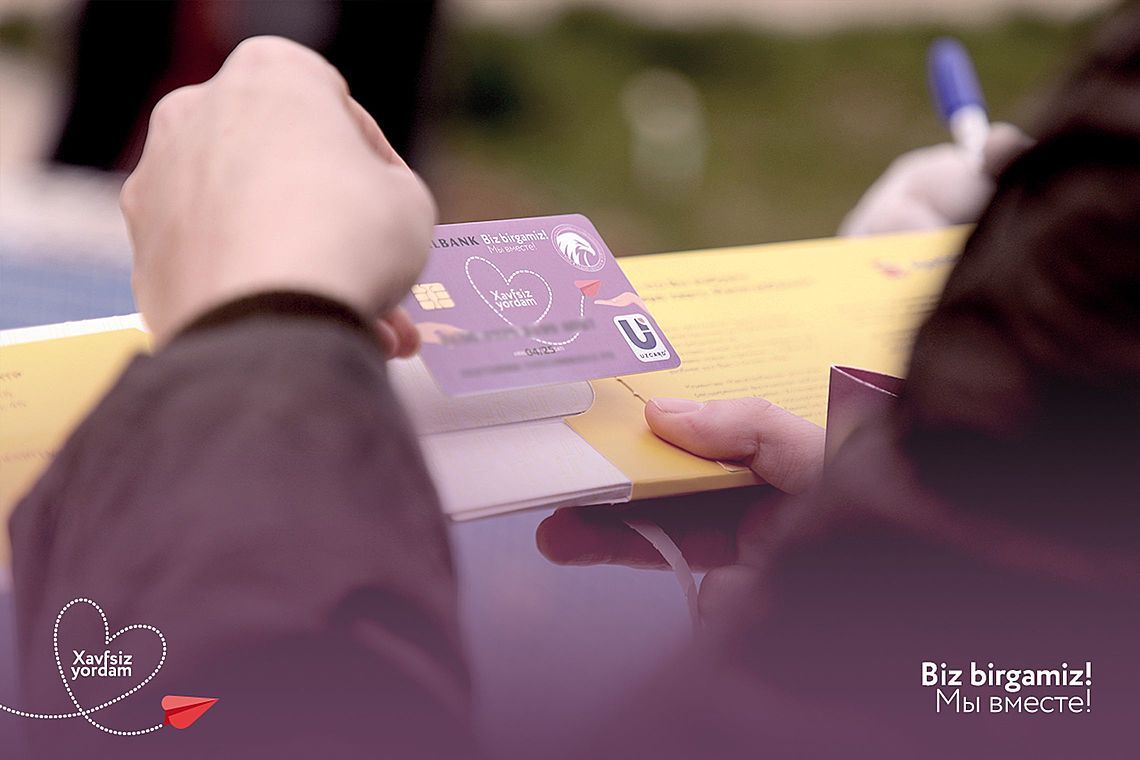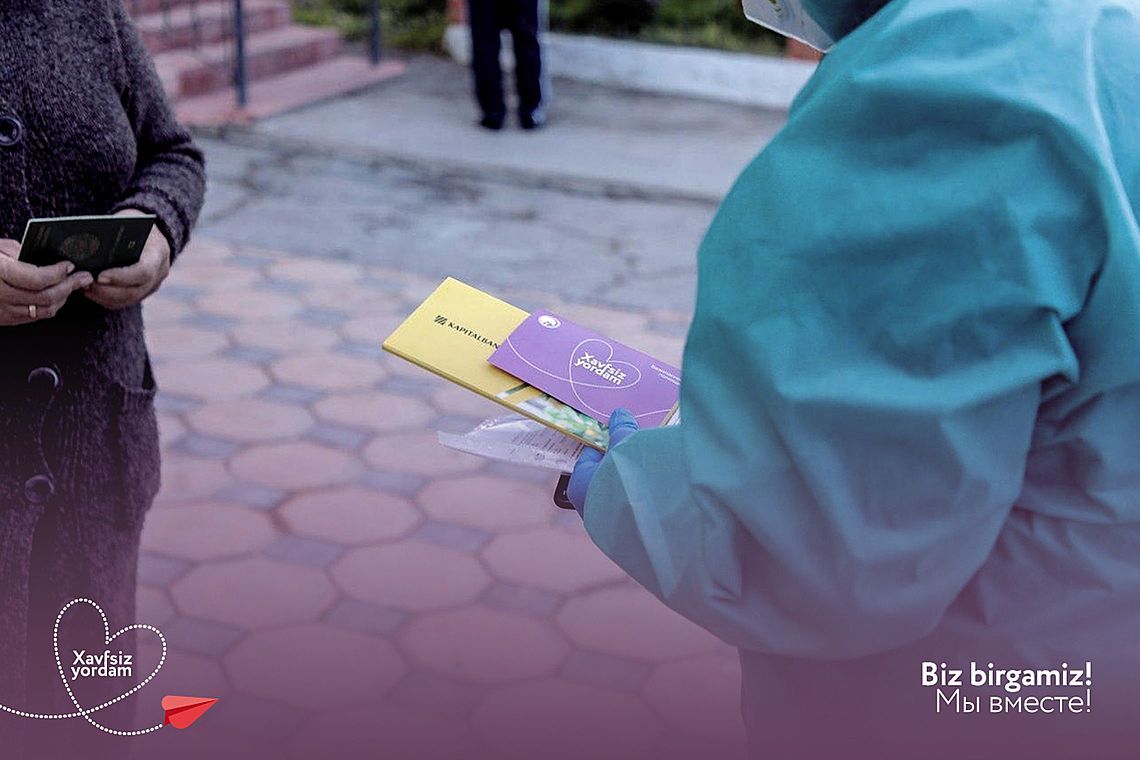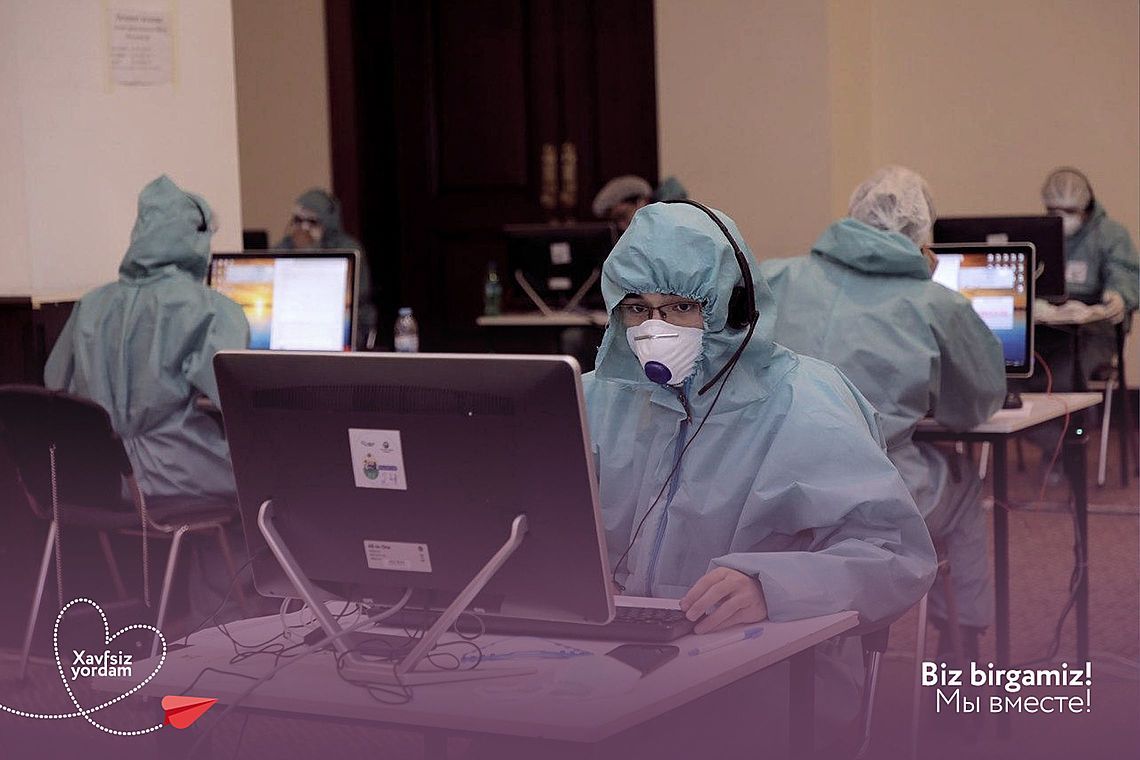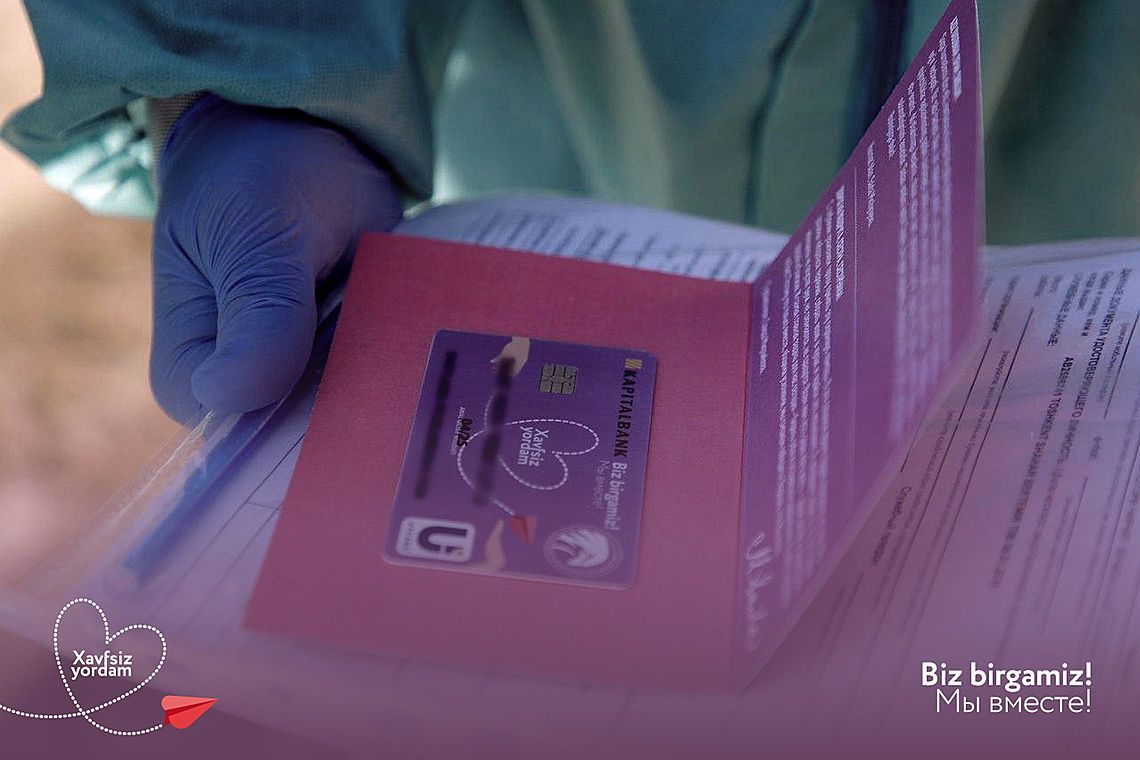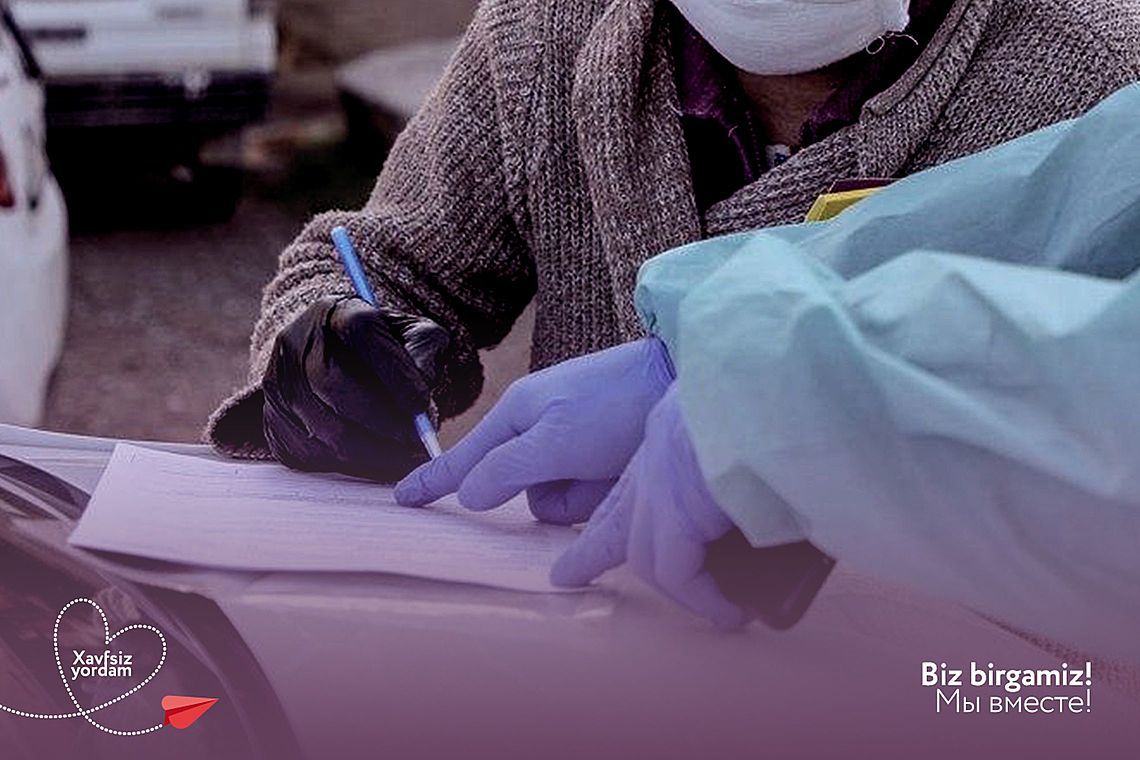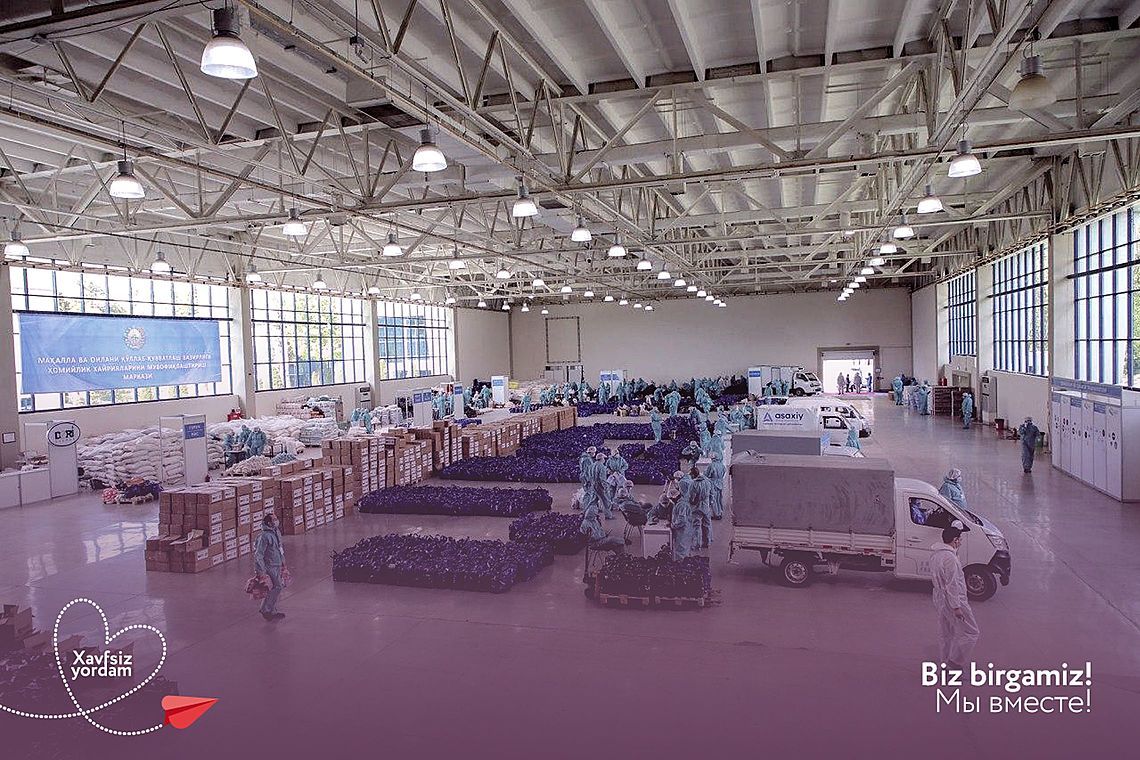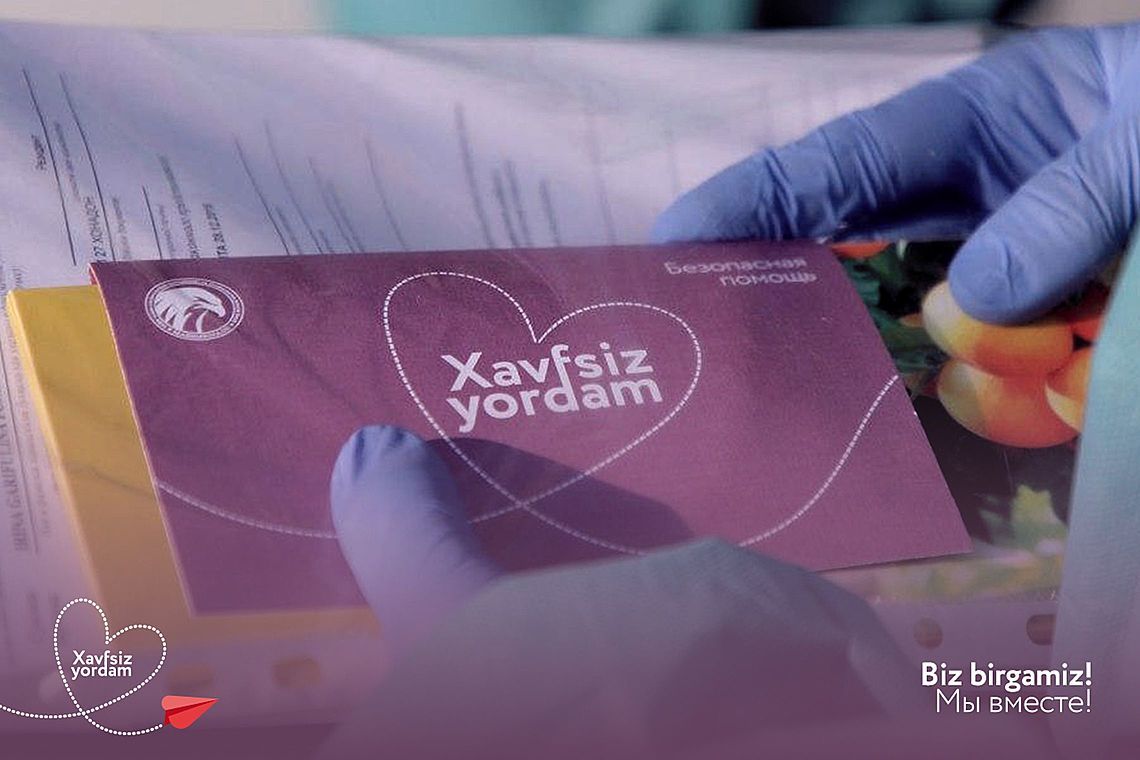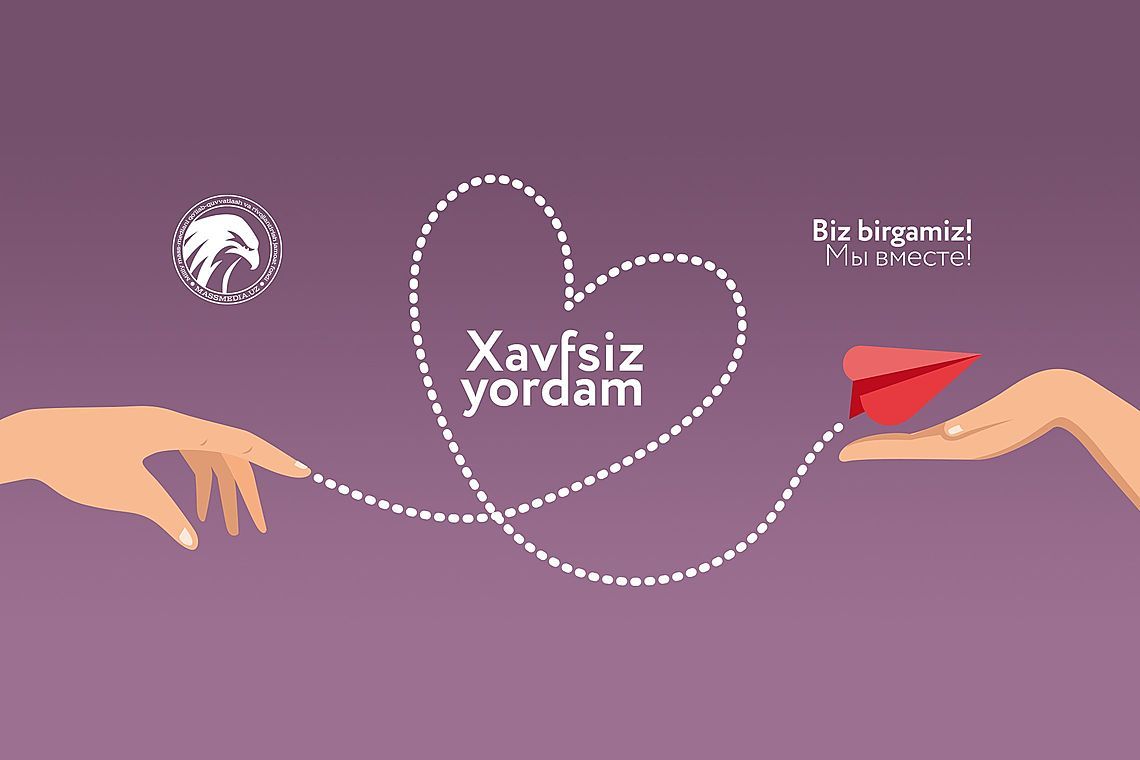 Join Telegram group