Presentation of the TV series "Mendirman Jaloliddin" (I am Jaloliddin)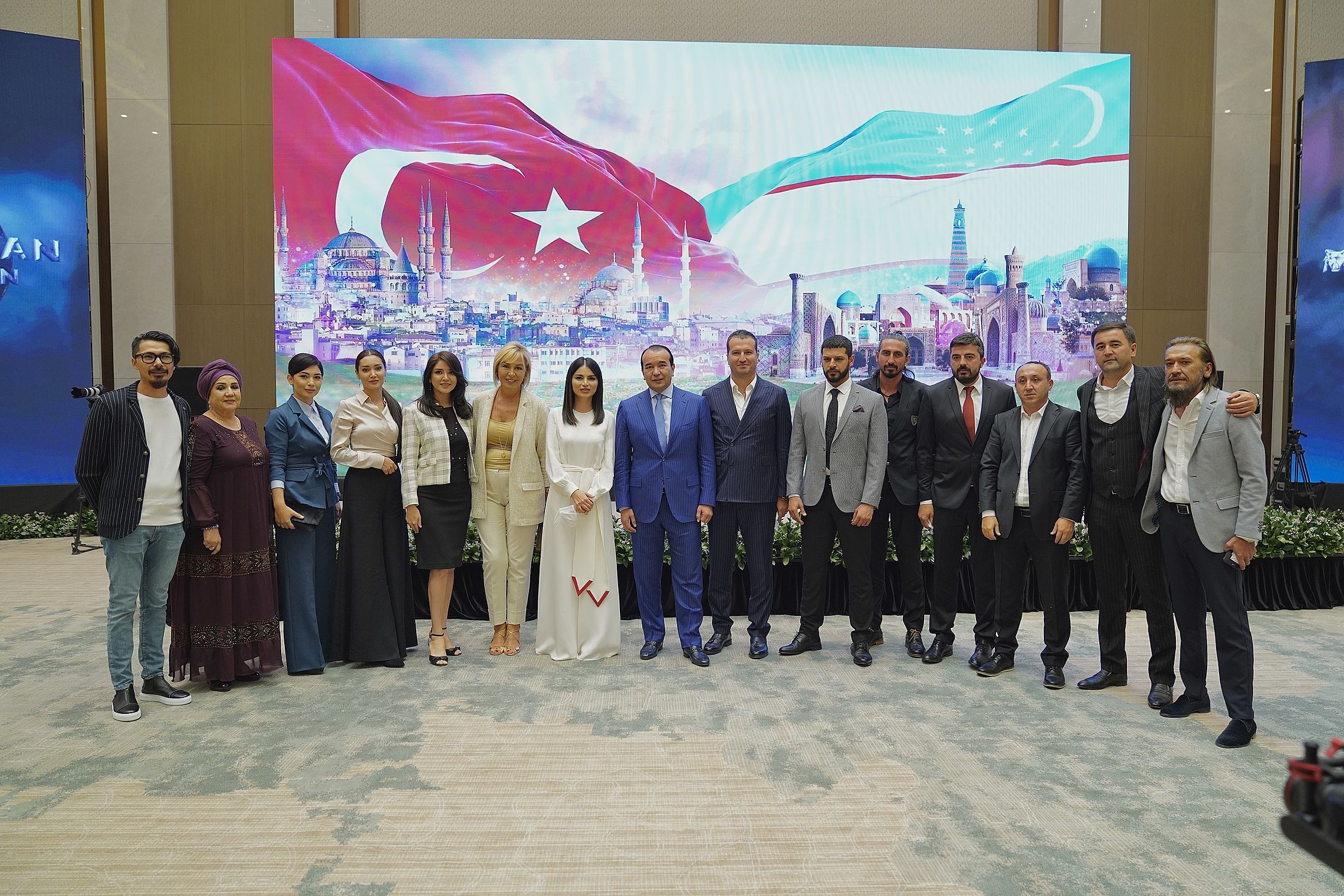 On October 3, 2020, a presentation of a historical series dedicated to Khorezmshah Jaloliddin Manguberdi was held at the Congress Hall of Tashkent City.
The presentation was opened by Mrs. Saida Mirziyoyeva, a Deputy Chairperson of the Board of Trustees of the Mass Media Foundation, the project manager. She noted that today a new page has been opened in the Uzbek national cinema.
"… The sudden outbreak of COVID-19 caused us serious damage, filming was off schedule. To be honest, I began to doubt that this project would be completed this year. But we complete every plan that we set for ourselves. And we have also coped with this project", - said Saida Mirziyoyeva. The event was attended by representatives of the Government of the Republic of Uzbekistan, diplomatic corps, culture and art professionals of Uzbekistan and Turkey, scientists of the Academy of Sciences of the Republic of Uzbekistan, partner organizations and the media.
For information: The filming of this TV series was assigned to the Bozdag film company, which has extensive experience in the production of historical films. Experienced actors from Uzbekistan and Turkey were involved to participate in the TV series. For filming, the streets of the ancient city of Gurganch were recreated in Turkey on 30 hectares: residential buildings, the central market, other buildings, the palace of the Khorezmshah with magnificent decoration of the rooms. Desert battle scenes were filmed in Aksaray, 750 km from Istanbul.
The first season of the TV series consists of 13 episodes and is scheduled to premiere in January 2021.
Information about the TV series "Mendirman Jaloliddin" will be available on the website of the Ministry of Culture of the Republic of Uzbekistan www.madaniyat.uz and on MILLIY TV channel.
Join Telegram group